Become Involved With UK Dirt - The Number 1 Online Racing League!
Membership to UK Dirt is completely free for the entire 2020 season.
Meetings are run on a high specification dedicated race server which we believe is one of the best race servers available for UK rFactor and Wreckfest online league racing, capable of up to 30 cars per race!
For the best online racing action, join today, become part of the UK Dirt family.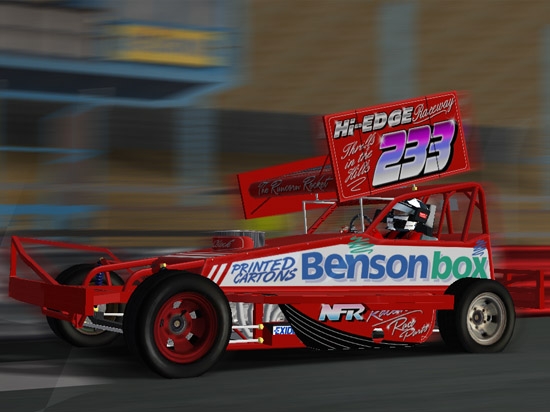 Forthcoming Fixtures
F1
Venue:
Northampton (Shale)
Date:
16/07/20
Details:
European ChampionshipF2
Venue:
Sheffield
Date:
13/07/20
Details:
English Championship & WY8Bangers
Venue:
Mendips
Date:
14/07/20
Details:
English Championship (2 Litre)SSC
Venue:
Ringwood
Date:
15/07/20
Details:
WR5
UK Dirt World Champion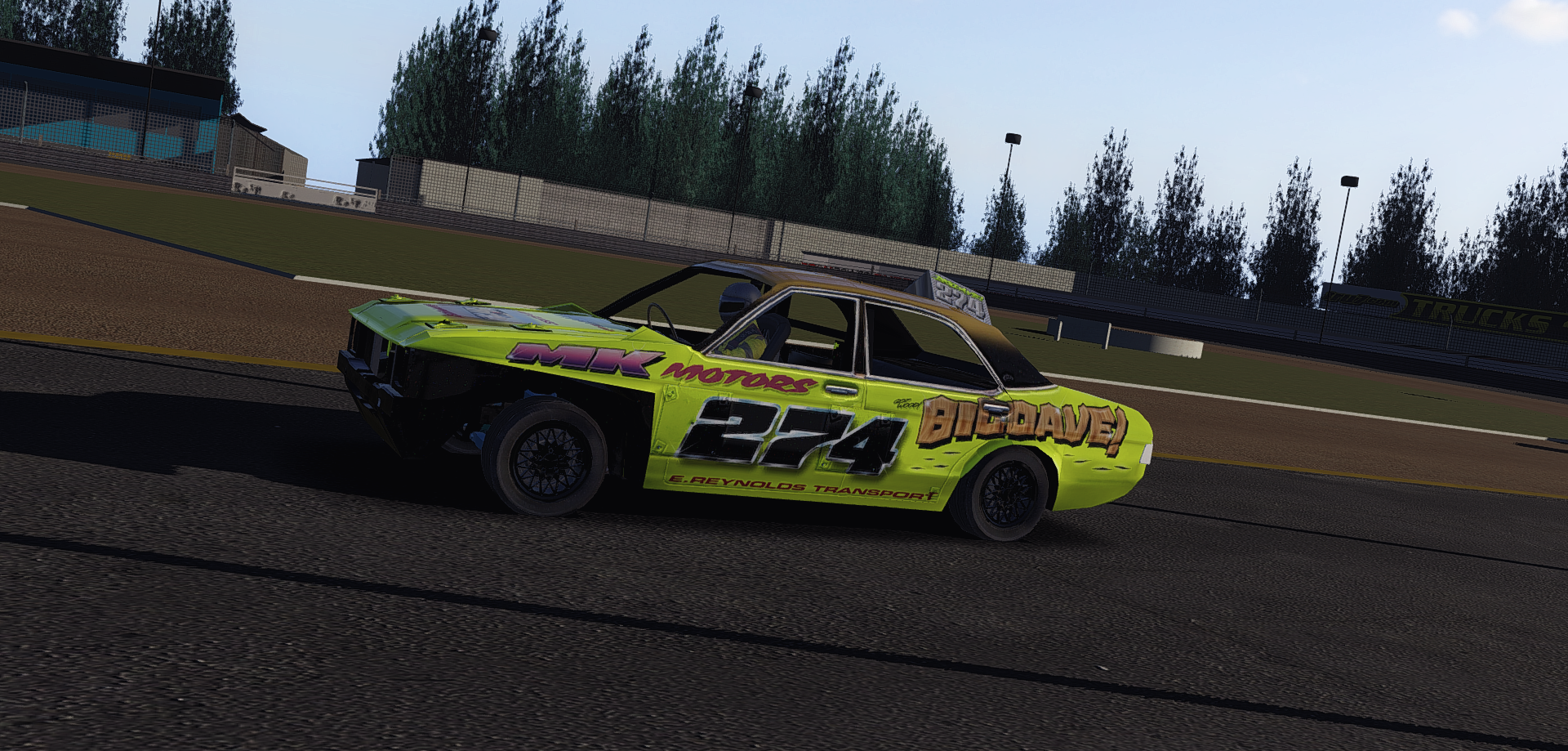 2018 Bangers World Champion:
bigdaveUK, 274
Could You Be Next?
Latest Final Results
Bristol - 9th July 2020
rFactor F1
WQ15 & WY11 - 47 Cars
1st: 210 Davros
2nd: 691 Jakeeey
3rd: 121 Tom_Armstrong
4th-10th: 484 143 355 293 90 434 167


Coventry - 7th July 2020
Bangers
Coventry - Coventry Masters - 23 Cars
1st: 652 Ryan Simpson
2nd: 82 ShayMurphMurphy
3rd: 348 Boyle
4th-10th: 274 889 238 161 39 151 167


Crimond - 6th July 2020
rFactor F2
F2 Challenge - 42 Cars
1st: 355 Agrindey
2nd: 847 Castell
3rd: 90 LiamB
4th-10th: 589 910 229 192 167 143 251


Coventry - 2nd July 2020
rFactor F1
WQ14 & WY10 - 48 Cars
1st: 143 Cammy
2nd: 627 Teuncommandeur
3rd: 494 RohanK
4th-10th: 777 8 229 472 691 468 238


Northampton (Shale) - 30th June 2020
Bangers
World Qualifying Round 4 - 29 Cars
1st: 698 martinj
2nd: 274 bigdaveUK
3rd: 212 Pedz
4th-10th: 39 82 151 348 652 204 760


National Points Charts
F1 National Points
| | | | | | |
| --- | --- | --- | --- | --- | --- |
| Pos | # | Nick | Meets | Ave | Total |
| 1 | 229 | Tsjalle | 17 | 57.41 | 976 |
| 2 | 691 | Jakeeey | 19 | 51.32 | 975 |
| 3 | 236 | DanSkin | 12 | 76.58 | 919 |
| 4 | 238 | Kane_M | 18 | 41.33 | 744 |
| 5 | 777 | HGR | 18 | 41.22 | 742 |
| 6 | 889 | Ellis_Rogers | 18 | 40.67 | 732 |
| 7 | 183 | CharlieGuinchard | 14 | 49.64 | 695 |
| 8 | 468 | BraderzzCooper | 16 | 40.94 | 655 |
F2 National Points
| | | | | | |
| --- | --- | --- | --- | --- | --- |
| Pos | # | Nick | Meets | Ave | Total |
| 1 | 229 | Tsjalle | 18 | 33.89 | 610 |
| 2 | 1 | Kane_M | 19 | 28.89 | 549 |
| 3 | 889 | Ellis_Rogers | 19 | 26.58 | 505 |
| 4 | 184 | Jack Ward | 19 | 24.89 | 473 |
| 5 | 80 | ShayMurphMurphy | 17 | 27.18 | 462 |
| 6 | 236 | DanSkin | 9 | 49.44 | 445 |
| 7 | 468 | BraderzzCooper | 18 | 24.17 | 435 |
| 8 | 92 | hoggy | 16 | 26.94 | 431 |
Bangers National Points
| | | | | | |
| --- | --- | --- | --- | --- | --- |
| Pos | # | Nick | Meets | Ave | Total |
| 1 | 652 | Ryan Simpson | 22 | 32.27 | 710 |
| 2 | 39 | LeeK | 21 | 33 | 693 |
| 3 | 151 | Dode | 22 | 26.82 | 590 |
| 4 | 742 | Imber | 20 | 29.4 | 588 |
| 5 | 274 | bigdaveUK | 22 | 25.55 | 562 |
| 6 | 212 | Pedz | 19 | 26.84 | 510 |
| 7 | 348 | Boyle | 21 | 23.48 | 493 |
| 8 | 698 | martinj | 18 | 25.33 | 456 |
SSC National Points
| | | | | | |
| --- | --- | --- | --- | --- | --- |
| Pos | # | Nick | Meets | Ave | Total |
| 1 | 238 | Kane_M | 16 | 45.5 | 728 |
| 2 | 691 | Jakeeey | 15 | 47.33 | 710 |
| 3 | 653 | Ryan Simpson | 16 | 40.31 | 645 |
| 4 | 889 | Ellis_Rogers | 16 | 29 | 464 |
| 5 | 777 | HGR | 16 | 28.81 | 461 |
| 6 | 468 | BraderzzCooper | 16 | 28.75 | 460 |
| 7 | 143 | Cammy | 16 | 27.75 | 444 |
| 8 | 92 | hoggy | 14 | 27.57 | 386 |