Become Involved With UK Dirt - The Number 1 Online Racing League!
Membership to UK Dirt is free, but there is a fee for drivers who want to race in our main leagues.
Meetings are run on a rented, high specification, dedicated race server, which we believe is one of the best race servers available for UK rFactor and Wreckfest online league racing, capable of up to 30 cars per race!
The fee covers you for all formulas until the start of the next season (March/April).
For the best online racing action, join today, become part of the UK Dirt family.

Forthcoming Fixtures
F1
Venue:
Northampton
Date:
22/04/21
Details:
WQ7 & WY5F2
Venue:
Scunthorpe
Date:
19/04/21
Details:
WY4Bangers
Venue:
Ringwood
Date:
20/04/21
Details:
All GranadasSSC
Venue:
Lelystad
Date:
21/04/21
Details:
Dutch Championship
UK Dirt World Champion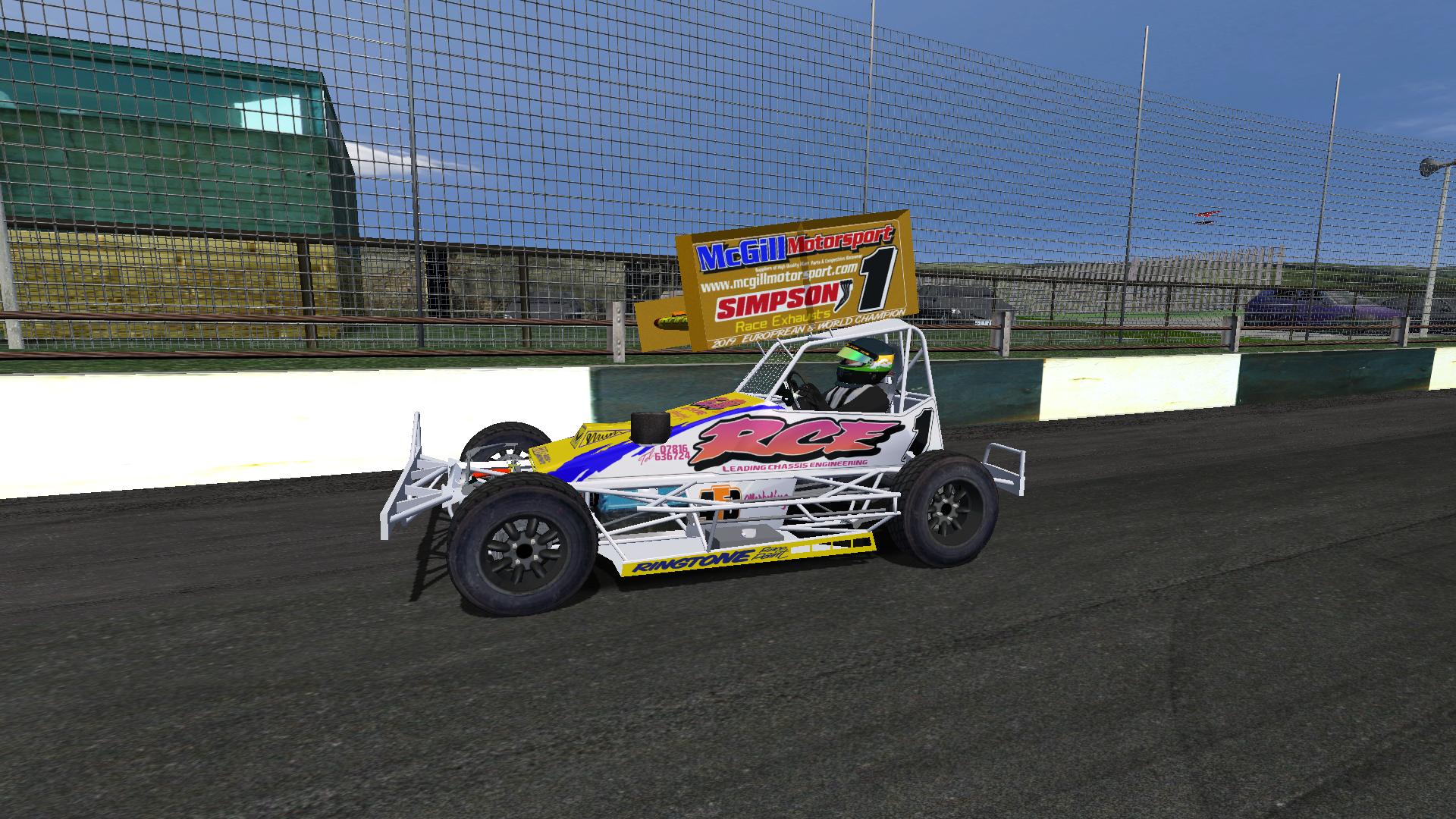 2019 rFactor F2 World Champion:
Kane_M, 238
Could You Be Next?
Latest Final Results
Sexbierum - 15th April 2021
rFactor F1
World Cup - 31 Cars
1st: 143 Cammy
2nd: 910 McFerran
3rd: 238 Kane_M
4th-10th: 20 606 527 889 80 284 691


Ringwood - 12th April 2021
rFactor F2
WQ5 - 43 Cars
1st: 355 Agrindey
2nd: 1 Tsjalle
3rd: 20 MilanSonnemans
4th-10th: 184 80 482 143 691 147 910


Baarlo (Long Track) - 8th April 2021
rFactor F1
WQ6 & WY4 - 31 Cars
1st: 455 Kbarker
2nd: 167 CB
3rd: 80 ShayMurphMurphy
4th-10th: 700 606 229 777 800 238 527


Stoke - 7th April 2021
SSC (rFactor)
W&Y1 - 24 Cars
1st: 242 chesterlove
2nd: 360 EllisGT
3rd: 691 Jakeeey
4th-10th: 468, 482, 977, 24, 777, 238, 355


Wisbech - 6th April 2021
Bangers
Unlimiteds - 15 Cars
1st: 482 ginger
2nd: 39 LeeK
3rd: 233 Grasser
4th-10th: 204 151 760 295 223 167 274


National Points Charts
F1 National Points
| | | | | | |
| --- | --- | --- | --- | --- | --- |
| Pos | # | Nick | Meets | Ave | Total |
| 1 | 229 | Tsjalle | 6 | 56.83 | 341 |
| 2 | 238 | Kane_M | 6 | 52 | 312 |
| 3 | 910 | McFerran | 5 | 51.8 | 259 |
| 4 | 80 | ShayMurphMurphy | 6 | 42.83 | 257 |
| 5 | 484 | Jack Ward | 6 | 41 | 246 |
| 6 | 143 | Cammy | 5 | 49 | 245 |
| 7 | 167 | CB | 6 | 37.67 | 226 |
| 8 | 783 | d_dickson | 5 | 41.8 | 209 |
F2 National Points
| | | | | | |
| --- | --- | --- | --- | --- | --- |
| Pos | # | Nick | Meets | Ave | Total |
| 1 | 447 | Turner | 7 | 34.29 | 240 |
| 2 | 680 | Thornton | 7 | 30.29 | 212 |
| 3 | 1 | Tsjalle | 7 | 30.14 | 211 |
| 4 | 80 | ShayMurphMurphy | 6 | 33.5 | 201 |
| 5 | 889 | Ellis_Rogers | 7 | 28 | 196 |
| 6 | 184 | Jack Ward | 7 | 24.71 | 173 |
| 7 | 210 | Davros | 7 | 24.71 | 173 |
| 8 | 284 | CharlieS | 6 | 27.5 | 165 |
Bangers National Points
| | | | | | |
| --- | --- | --- | --- | --- | --- |
| Pos | # | Nick | Meets | Ave | Total |
| 1 | 39 | LeeK | 7 | 44.29 | 310 |
| 2 | 151 | Dode | 7 | 38.71 | 271 |
| 3 | 274 | bigdaveUK | 7 | 37.57 | 263 |
| 4 | 482 | ginger | 5 | 47.4 | 237 |
| 5 | 760 | Ryano | 7 | 29.29 | 205 |
| 6 | 348 | Boyle | 6 | 29.83 | 179 |
| 7 | 204 | Blackiejnr | 6 | 28.83 | 173 |
| 8 | 167 | CB | 6 | 23.83 | 143 |
SSC National Points
| | | | | | |
| --- | --- | --- | --- | --- | --- |
| Pos | # | Nick | Meets | Ave | Total |
| 1 | 143 | Cammy | 6 | 47.5 | 285 |
| 2 | 889 | Ellis_Rogers | 5 | 44 | 220 |
| 3 | 167 | CB | 6 | 29.83 | 179 |
| 4 | 238 | Kane_M | 6 | 28.17 | 169 |
| 5 | 777 | HGR | 6 | 26.67 | 160 |
| 6 | 691 | Jakeeey | 4 | 38.75 | 155 |
| 7 | 468 | BraderzzCooper | 4 | 38 | 152 |
| 8 | 355 | Agrindey | 6 | 25.33 | 152 |