Become Involved With UK Dirt - The Number 1 Online Racing League!
Membership to UK Dirt is completely free for the entire 2020 season.
Meetings are run on a high specification dedicated race server which we believe is one of the best race servers available for UK rFactor and Wreckfest online league racing, capable of up to 30 cars per race!
For the best online racing action, join today, become part of the UK Dirt family.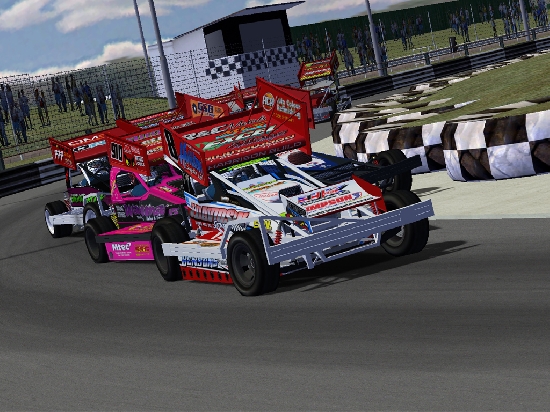 Forthcoming Fixtures
F1
Venue:
Hednesford
Date:
01/10/20
Details:
Shootout1 & WY17F2
Venue:
Cowdenbeath
Date:
05/10/20
Details:
National Series 2Bangers
Venue:
Ringwood
Date:
06/10/20
Details:
UK OpenSSC
Venue:
Taunton
Date:
07/10/20
Details:
National Series 2 & WY8
UK Dirt World Champion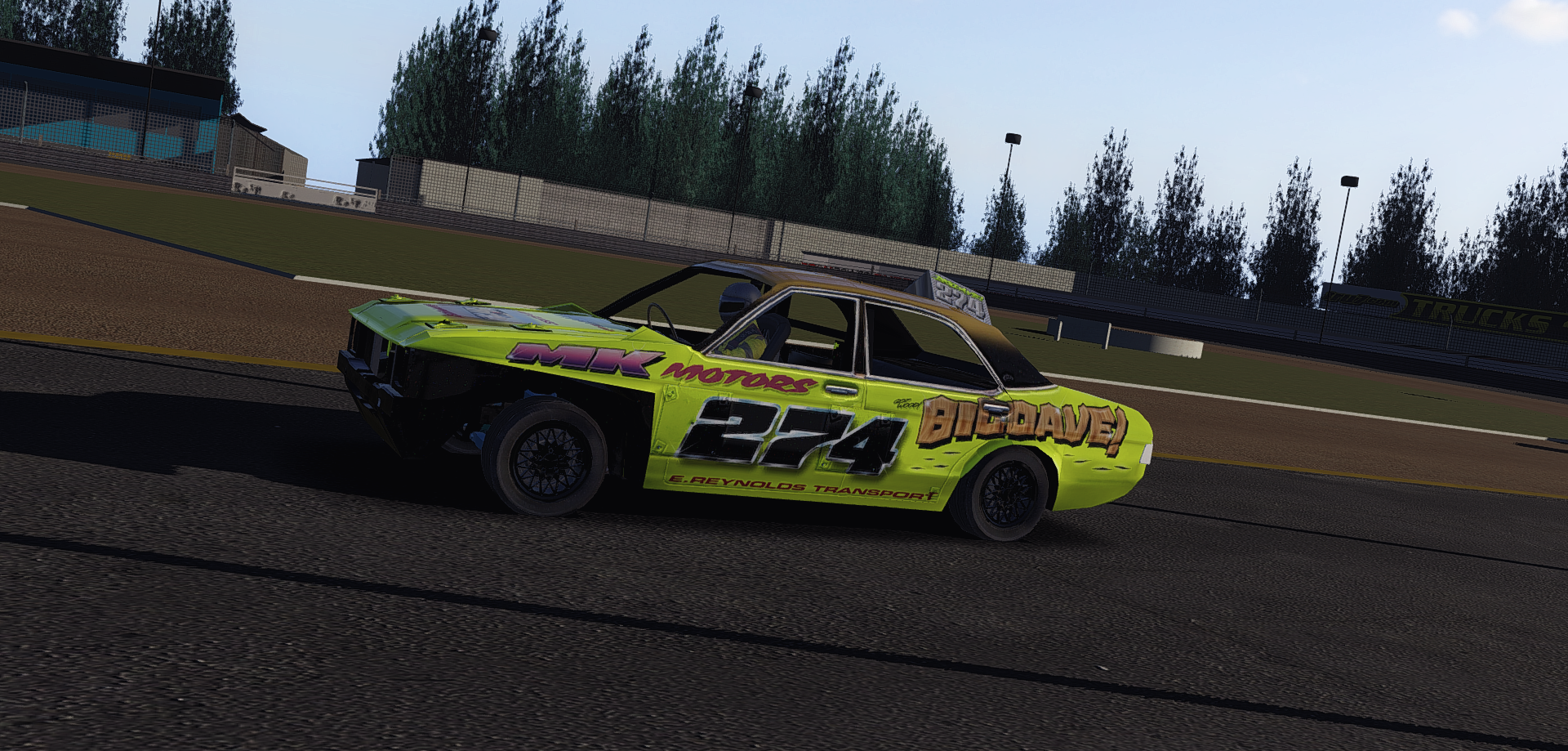 2018 Bangers World Champion:
bigdaveUK, 274
Could You Be Next?
Latest Final Results
Mildenhall - 28th September 2020
rFactor F2
National Series 1 - 42 Cars
1st: 957 Decky
2nd: 498 RohanK
3rd: 691 Jakeeey
4th-10th: 1 184 889 589 777 924 847


Northampton - 24th September 2020
rFactor F1
World Masters - 42 Cars
1st: 51 Peet Gommans
2nd: 889 Ellis_Rogers
3rd: 229 Tsjalle
4th-10th: 780 121 484 346 777 910 80


Yarmouth - 22nd September 2020
Bangers
World Qualifying Round - 25 Cars
1st: 652 Ryan Simpson
2nd: 698 martinj
3rd: 468 BraderzzCooper
4th-10th: 889 204 212 151 482 387 223


Skegness - 21st September 2020
rFactor F2
World Championship Final - 48 Cars
1st: 192 brian
2nd: 780 TREBLE C
3rd: 80 ShayMurphMurphy
4th-10th: 468 229 90 612 92 287 889


Kings Lynn - 17th September 2020
rFactor F1
World Championship - 52 Cars
1st: 653 Ryan Simpson
2nd: 90 LiamB
3rd: 346 CrashleyEngland
4th-10th: 614 229 691 889 468 238 293


National Points Charts
F1 National Points
| | | | | | |
| --- | --- | --- | --- | --- | --- |
| Pos | # | Nick | Meets | Ave | Total |
| 1 | 229 | Tsjalle | 26 | 64.35 | 1673 |
| 2 | 691 | Jakeeey | 29 | 53.38 | 1548 |
| 3 | 238 | Kane_M | 28 | 43.11 | 1207 |
| 4 | 236 | DanSkin | 14 | 82.79 | 1159 |
| 5 | 777 | HGR | 27 | 41.44 | 1119 |
| 6 | 889 | Ellis_Rogers | 25 | 44.44 | 1111 |
| 7 | 484 | Jack Ward | 26 | 37.69 | 980 |
| 8 | 143 | Cammy | 23 | 41.26 | 949 |
F2 National Points
| | | | | | |
| --- | --- | --- | --- | --- | --- |
| Pos | # | Nick | Meets | Ave | Total |
| 1 | 1 | Tsjalle | 30 | 33.33 | 1000 |
| 2 | 238 | Kane_M | 31 | 27.42 | 850 |
| 3 | 889 | Ellis_Rogers | 30 | 26.07 | 782 |
| 4 | 184 | Jack Ward | 31 | 23.97 | 743 |
| 5 | 92 | hoggy | 26 | 27.96 | 727 |
| 6 | 143 | Cammy | 31 | 23.06 | 715 |
| 7 | 468 | BraderzzCooper | 28 | 24.43 | 684 |
| 8 | 80 | ShayMurphMurphy | 27 | 23.44 | 633 |
Bangers National Points
| | | | | | |
| --- | --- | --- | --- | --- | --- |
| Pos | # | Nick | Meets | Ave | Total |
| 1 | 652 | Ryan Simpson | 34 | 35.79 | 1217 |
| 2 | 274 | bigdaveUK | 33 | 28.79 | 950 |
| 3 | 151 | Dode | 34 | 25.38 | 863 |
| 4 | 212 | Pedz | 30 | 24.23 | 727 |
| 5 | 39 | LeeK | 23 | 31.22 | 718 |
| 6 | 348 | Boyle | 29 | 23.55 | 683 |
| 7 | 742 | Imber | 24 | 28 | 672 |
| 8 | 698 | martinj | 25 | 22.08 | 552 |
SSC National Points
| | | | | | |
| --- | --- | --- | --- | --- | --- |
| Pos | # | Nick | Meets | Ave | Total |
| 1 | 238 | Kane_M | 29 | 43.76 | 1269 |
| 2 | 653 | Ryan Simpson | 27 | 38.37 | 1036 |
| 3 | 143 | Cammy | 29 | 34.1 | 989 |
| 4 | 691 | Jakeeey | 22 | 40.64 | 894 |
| 5 | 92 | hoggy | 26 | 32.77 | 852 |
| 6 | 777 | HGR | 28 | 29.96 | 839 |
| 7 | 889 | Ellis_Rogers | 27 | 30.33 | 819 |
| 8 | 468 | BraderzzCooper | 22 | 30.27 | 666 |