Become Involved With UK Dirt - The Number 1 Online Racing League!
Membership to UK-Dirt is free, but there is a fee for drivers who want to race in our main leagues. These are run on a rented super servers, which allows us to run with up to 26 cars per race. The fee covers you for all formulas until the start of the next season(March/April).
For the best online racing action, join today, become part of the UK Dirt family.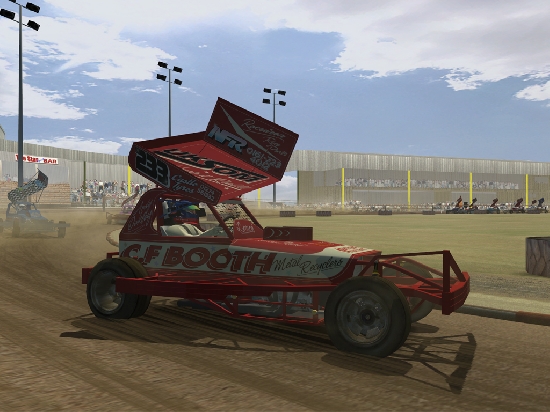 Grasser #233 sliding round Sheffield

Forthcoming Fixtures
F1
No Fixture Planned
F2
No Fixture Planned
Bangers
No Fixture Planned
SSC
No Fixture Planned
UK Dirt World Champion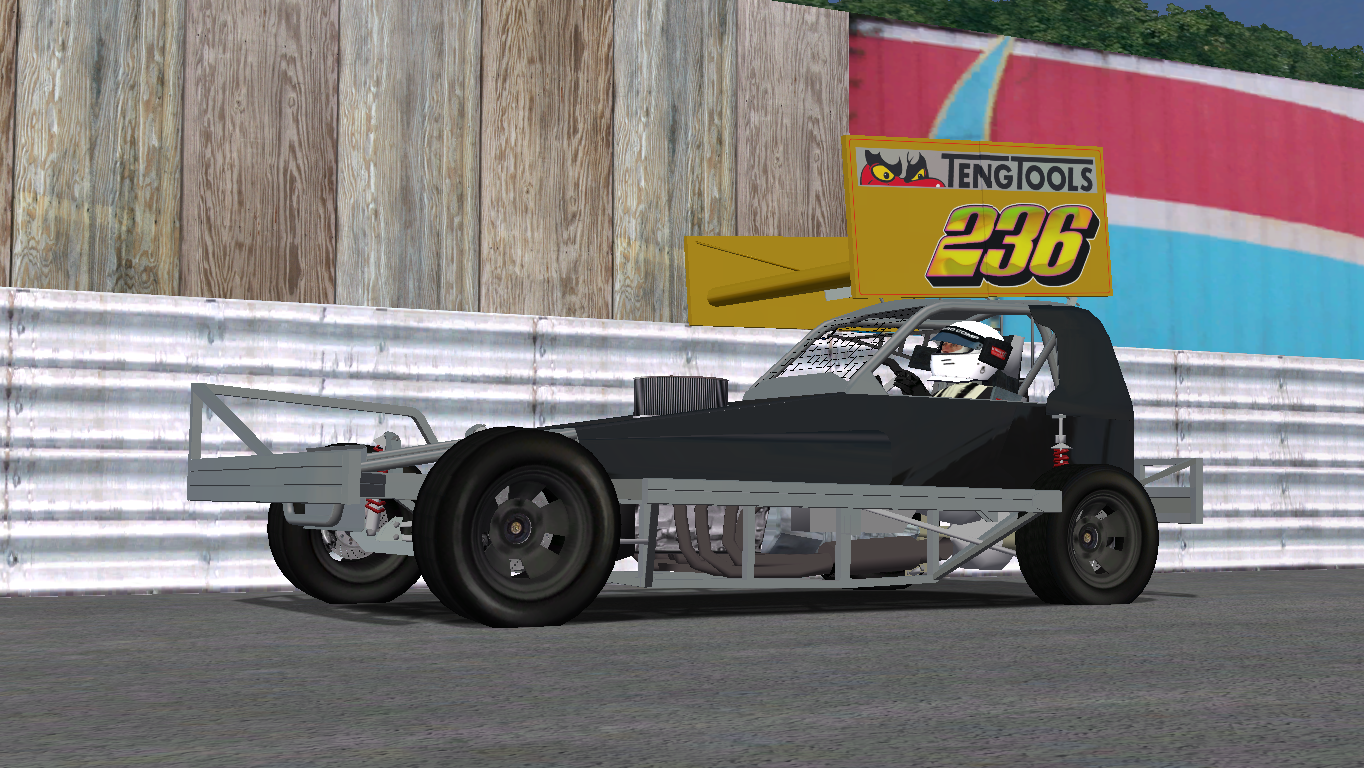 2019 rFactor F1 World Champion:
DanSkin, 236
Could You Be Next?
Latest Final Results
Birmingham - 28th November 2019
rFactor F1
Champion of Champions - 33 Cars
1st: 346 CrashleyEngland
2nd: 39 LeeK
3rd: 492 mastermealing
4th-10th: 57 204 783 145 822 299 20


Belle Vue - 21st November 2019
rFactor F1
Shootout Finale & WY21 - 29 Cars
1st: 910 McFerran
2nd: 712 ErinnM
3rd: 492 mastermealing
4th-10th: 229 889 777 39 20 143 8


Birmingham - 20th November 2019
SSC (rFactor)
National Series Finale - 21 Cars
1st: 910 McFerran
2nd: 777 HGR
3rd: 58 minitom
4th-10th: 874, 889, 238, 39, 712, 621, 691


Birmingham - 18th November 2019
rFactor F2
Gala Meeting + W&Y Final - 22 Cars
1st: 924 Tosh
2nd: 147 MarkF
3rd: 100 Tomdavison
4th-10th: 981 910 184 468 1 431 143


Skegness - 14th November 2019
rFactor F1
Shootout5 & WY20 - 22 Cars
1st: 143 Cammy
2nd: 777 HGR
3rd: 468 BraderzzCooper
4th-10th: 238 229 39 145 822 889 82


National Points Charts
F1 National Points
| | | | | | |
| --- | --- | --- | --- | --- | --- |
| Pos | # | Nick | Meets | Ave | Total |
| 1 | 691 | Jakeeey | 36 | 60.17 | 2166 |
| 2 | 229 | Tsjalle | 24 | 66.5 | 1596 |
| 3 | 39 | LeeK | 38 | 41.74 | 1586 |
| 4 | 238 | Kane_M | 29 | 53.14 | 1541 |
| 5 | 527 | fast track | 35 | 39.63 | 1387 |
| 6 | 112 | Tom D | 18 | 64.22 | 1156 |
| 7 | 777 | HGR | 29 | 38.07 | 1104 |
| 8 | 57 | LittleTheo | 30 | 31.73 | 952 |
F2 National Points
| | | | | | |
| --- | --- | --- | --- | --- | --- |
| Pos | # | Nick | Meets | Ave | Total |
| 1 | 981 | MartinB | 37 | 32.35 | 1197 |
| 2 | 910 | McFerran | 29 | 34.1 | 989 |
| 3 | 691 | Jakeeey | 25 | 36.2 | 905 |
| 4 | 229 | Tsjalle | 24 | 36.13 | 867 |
| 5 | 889 | Ellis_Rogers | 32 | 26.09 | 835 |
| 6 | 211 | EmielDeJong | 30 | 27.07 | 812 |
| 7 | 147 | MarkF | 34 | 23.44 | 797 |
| 8 | 1 | Kane_M | 26 | 30.35 | 789 |
Bangers National Points
| | | | | | |
| --- | --- | --- | --- | --- | --- |
| Pos | # | Nick | Meets | Ave | Total |
| 1 | 39 | LeeK | 24 | 44.33 | 1064 |
| 2 | 274 | bigdaveUK | 22 | 32.64 | 718 |
| 3 | 760 | Ryano | 23 | 30.96 | 712 |
| 4 | 348 | Boyle | 17 | 41.18 | 700 |
| 5 | 151 | Dode | 24 | 20.88 | 501 |
| 6 | 223 | sam g | 24 | 20.58 | 494 |
| 7 | 500 | Allstar | 13 | 35.38 | 460 |
| 8 | 25 | MonkPower | 21 | 19.9 | 418 |
SSC National Points
| | | | | | |
| --- | --- | --- | --- | --- | --- |
| Pos | # | Nick | Meets | Ave | Total |
| 1 | 39 | LeeK | 35 | 45.2 | 1582 |
| 2 | 777 | HGR | 30 | 35.07 | 1052 |
| 3 | 691 | Jakeeey | 29 | 35.66 | 1034 |
| 4 | 238 | Kane_M | 27 | 37.44 | 1011 |
| 5 | 889 | Ellis_Rogers | 26 | 30.12 | 783 |
| 6 | 100 | Tomdavison | 30 | 22.17 | 665 |
| 7 | 468 | BraderzzCooper | 27 | 22.15 | 598 |
| 8 | 143 | Cammy | 18 | 31.5 | 567 |