Become Involved With UK Dirt - The Number 1 Online Racing League!
Membership to UK Dirt is free, but there is a fee for drivers who want to race in our main leagues.
Meetings are run on a rented, high specification, dedicated race server, which we believe is one of the best race servers available for UK rFactor and Wreckfest online league racing, capable of up to 30 cars per race!
The fee covers you for all formulas until the start of the next season (March/April).
For the best online racing action, join today, become part of the UK Dirt family.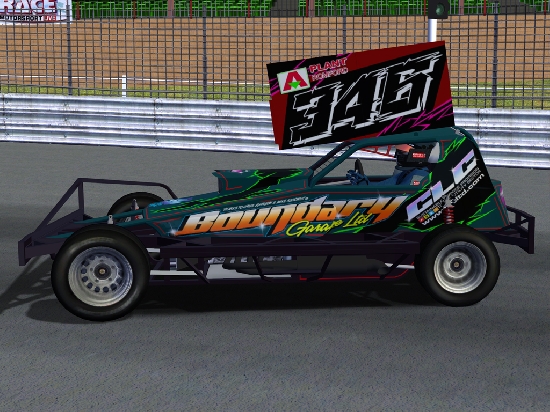 Forthcoming Fixtures
F1
Venue:
Kings Lynn
Date:
18/08/22
Details:
WY13F2
Venue:
Buxton
Date:
15/08/22
Details:
World Championship Semi FinalsBangers
Venue:
Hednesford
Date:
16/08/22
Details:
UnlimitedsSSC
Venue:
Belle Vue
Date:
24/08/22
Details:
The Bumper Trophy & W&Y5
UK Dirt World Champion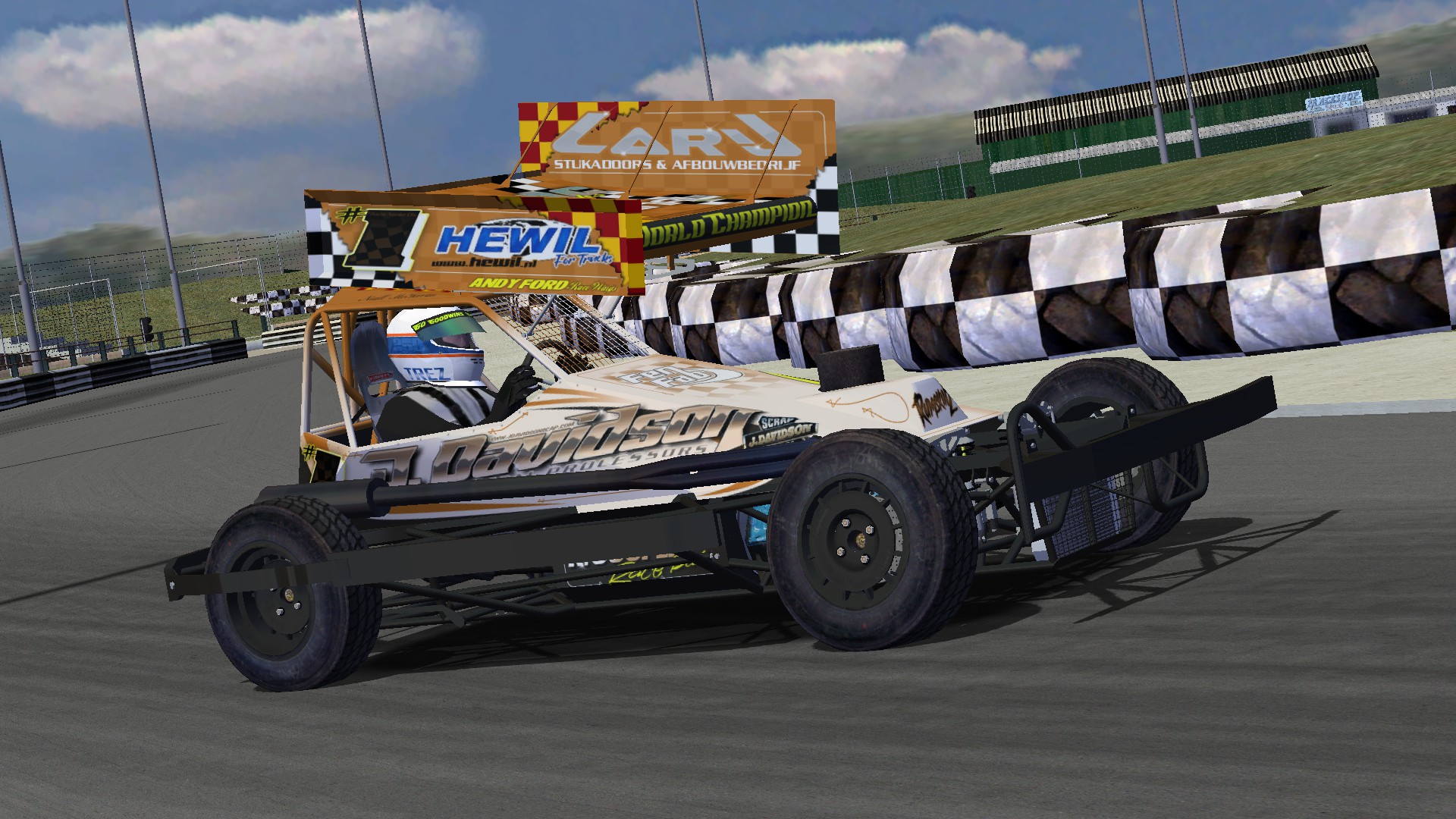 2021 rFactor F2 World Champion:
McFerran, 1
Could You Be Next?
Latest Final Results
Skegness - 11th August 2022
rFactor F1
World Semi 2 - 22 Cars
1st: 355 Agrindey
2nd: 461 Tomdavison
3rd: 143 Cammy
4th-10th: 910 800 961 777 108 238 167


Northampton (Shale) - 8th August 2022
rFactor F2
European Championship - 20 Cars
1st: 777 HGR
2nd: 3 d_dickson
3rd: 183 CharlieGuinchard
4th-10th: 229 184 114 468 272 92 1


Sheffield - 4th August 2022
rFactor F1
World Semi 1 - 24 Cars
1st: 777 HGR
2nd: 355 Agrindey
3rd: 143 Cammy
4th-10th: 238 229 484 889 272 800 527


Mildenhall - 1st August 2022
rFactor F2
WQ12 & WY8 - 20 Cars
1st: 3 d_dickson
2nd: 92 hoggy
3rd: 889 Ellis_Rogers
4th-10th: 1 152 184 124 259 238 147


Ringwood - 28th July 2022
rFactor F1
WY12 - 23 Cars
1st: 284 CharlieS
2nd: 114 StockcarboyDanny
3rd: 468 BraderzzCooper
4th-10th: 238 924 158 889 982 800 92


National Points Charts
F1 National Points
| | | | | | |
| --- | --- | --- | --- | --- | --- |
| Pos | # | Nick | Meets | Ave | Total |
| 1 | 143 | Cammy | 22 | 52.5 | 1155 |
| 2 | 238 | Kane_M | 17 | 50.12 | 852 |
| 3 | 800 | BenChambers | 22 | 35.14 | 773 |
| 4 | 468 | BraderzzCooper | 13 | 57.08 | 742 |
| 5 | 229 | Tsjalle | 11 | 60.91 | 670 |
| 6 | 889 | Ellis_Rogers | 18 | 36.61 | 659 |
| 7 | 484 | Jack Ward | 18 | 32 | 576 |
| 8 | 167 | CB | 22 | 23.5 | 517 |
F2 National Points
| | | | | | |
| --- | --- | --- | --- | --- | --- |
| Pos | # | Nick | Meets | Ave | Total |
| 1 | 92 | hoggy | 21 | 32.95 | 692 |
| 2 | 889 | Ellis_Rogers | 23 | 25.09 | 577 |
| 3 | 468 | BraderzzCooper | 20 | 26.35 | 527 |
| 4 | 238 | Kane_M | 20 | 23.6 | 472 |
| 5 | 1 | McFerran | 17 | 23.88 | 406 |
| 6 | 272 | Eavesy | 20 | 18.8 | 376 |
| 7 | 461 | Tomdavison | 19 | 18.58 | 353 |
| 8 | 259 | Trez | 21 | 16.43 | 345 |
Bangers National Points
| | | | | | |
| --- | --- | --- | --- | --- | --- |
| Pos | # | Nick | Meets | Ave | Total |
| 1 | 39 | LeeK | 21 | 48.57 | 1020 |
| 2 | 167 | CB | 20 | 45.5 | 910 |
| 3 | 760 | Ryano | 22 | 37.95 | 835 |
| 4 | 151 | Dode | 22 | 37.23 | 819 |
| 5 | 348 | Boyle | 17 | 37.18 | 632 |
| 6 | 274 | bigdaveUK | 17 | 30.41 | 517 |
| 7 | 244 | Toff | 15 | 26.07 | 391 |
| 8 | 455 | Kbarker | 15 | 24.67 | 370 |
SSC National Points
| | | | | | |
| --- | --- | --- | --- | --- | --- |
| Pos | # | Nick | Meets | Ave | Total |
| 1 | 889 | Ellis_Rogers | 10 | 57.3 | 573 |
| 2 | 238 | Kane_M | 10 | 54.1 | 541 |
| 3 | 468 | BraderzzCooper | 9 | 42.33 | 381 |
| 4 | 461 | Tomdavison | 9 | 38.89 | 350 |
| 5 | 114 | StockcarboyDanny | 10 | 32.9 | 329 |
| 6 | 49 | Keviboy | 9 | 29.78 | 268 |
| 7 | 777 | HGR | 8 | 32.88 | 263 |
| 8 | 977 | James | 10 | 23.4 | 234 |