Become Involved With UK Dirt - The Number 1 Online Racing League!
Membership to UK-Dirt is free, but there is a fee for drivers who want to race in our main leagues. These are run on a rented super servers, which allows us to run with up to 26 cars per race. The fee covers you for all formulas until the start of the next season(March/April).
For the best online racing action, join today, become part of the UK Dirt family.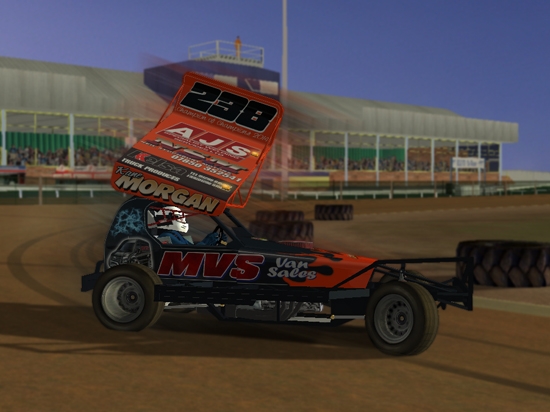 Kane Belle Vue 2015

Forthcoming Fixtures
F1
Venue:
Buxton
Date:
22/08/19
Details:
World Semi 2F2
Venue:
Coventry
Date:
19/08/19
Details:
W&YBangers
Venue:
Mildenhall
Date:
20/08/19
Details:
Pre 70 Suffolk Open (Non Points)SSC
Venue:
Westworld
Date:
21/08/19
Details:
Cornish Championship
UK Dirt World Champion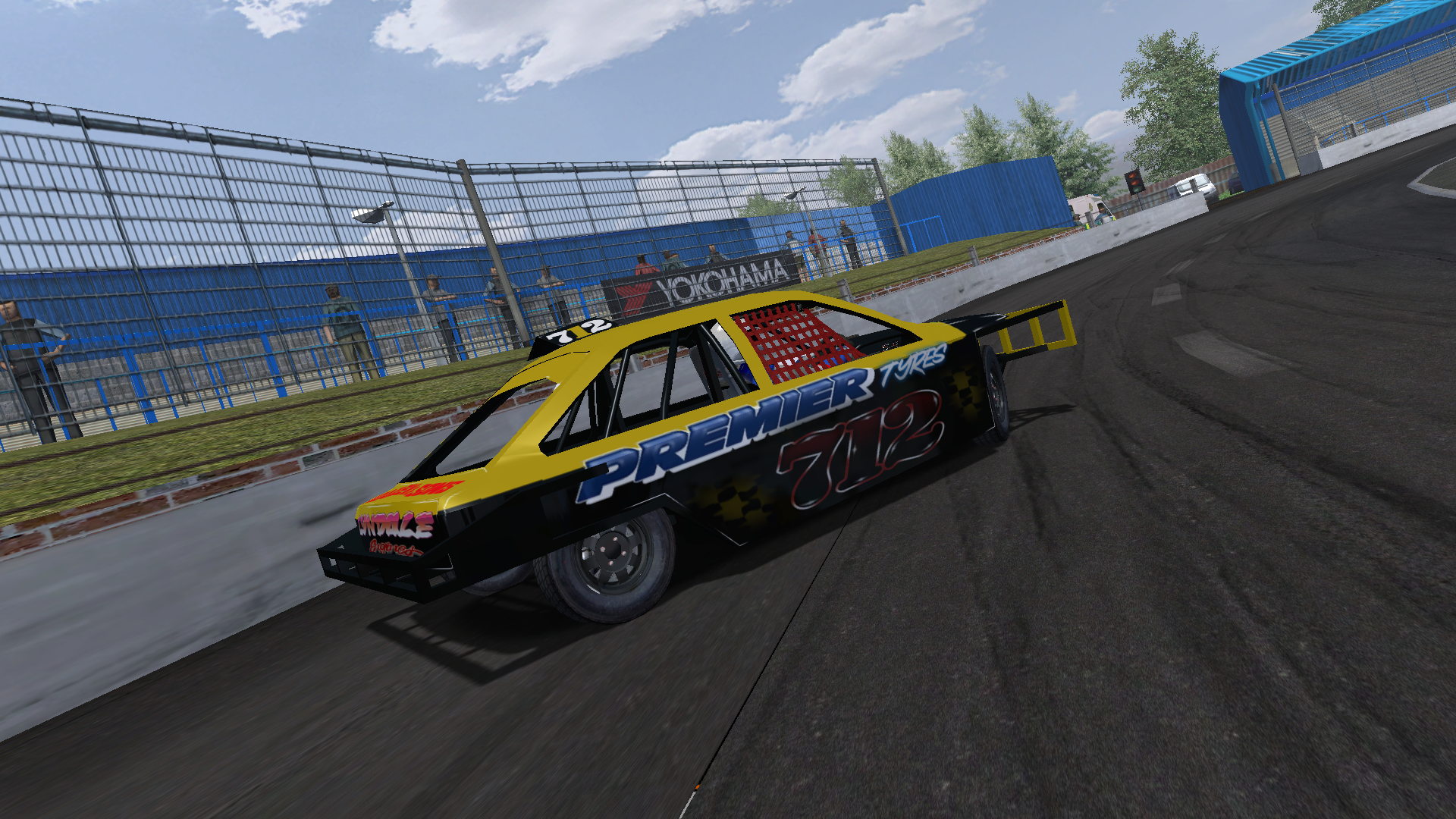 2019 rFactor Saloons World Champion:
ErinnM, 712
Could You Be Next?
Latest Final Results
Sheffield - 15th August 2019
rFactor F1
World Semi 1 - 25 Cars
1st: 112 Tom D
2nd: 236 DanSkin
3rd: 691 Jakeeey
4th-10th: 39 527 783 143 222 777 712


Northampton (Shale) - 12th August 2019
rFactor F2
European Championship - 30 Cars
1st: 783 d_dickson
2nd: 200 FinnRobinson
3rd: 910 McFerran
4th-10th: 143 691 482 589 981 889 674


Ringwood - 8th August 2019
rFactor F1
- 29 Cars
1st: 112 Tom D
2nd: 55 Kbarker
3rd: 338 Evnos
4th-10th: 145 621 691 57 910 238 783


Ringwood - 7th August 2019
SSC (rFactor)
WR5 & W&Y6 - 26 Cars
1st: 238 Kane_M
2nd: 143 Cammy
3rd: 821 Haydini
4th-10th: 122, 712, 39, 348, 107, 111, 575


Swaffham - 6th August 2019
Bangers
Earthshaker - 21 Cars
1st: 500 Allstar
2nd: 760 Ryano
3rd: 167 CB
4th-10th: 39 348 777 223 100 698 566


National Points Charts
F1 National Points
| | | | | | |
| --- | --- | --- | --- | --- | --- |
| Pos | # | Nick | Meets | Ave | Total |
| 1 | 691 | Jakeeey | 23 | 62.35 | 1434 |
| 2 | 527 | fast track | 24 | 44.88 | 1077 |
| 3 | 229 | Tsjalle | 14 | 70.93 | 993 |
| 4 | 211 | EmielDeJong | 20 | 44.7 | 894 |
| 5 | 39 | LeeK | 23 | 38.83 | 893 |
| 6 | 238 | Kane_M | 14 | 57 | 798 |
| 7 | 57 | LittleTheo | 22 | 33.5 | 737 |
| 8 | 777 | HGR | 19 | 34.11 | 648 |
F2 National Points
| | | | | | |
| --- | --- | --- | --- | --- | --- |
| Pos | # | Nick | Meets | Ave | Total |
| 1 | 981 | MartinB | 24 | 35.04 | 841 |
| 2 | 691 | Jakeeey | 21 | 38.29 | 804 |
| 3 | 910 | McFerran | 17 | 38.59 | 656 |
| 4 | 889 | Ellis_Rogers | 21 | 29.76 | 625 |
| 5 | 211 | EmielDeJong | 21 | 29.38 | 617 |
| 6 | 229 | Tsjalle | 17 | 31.24 | 531 |
| 7 | 147 | MarkF | 21 | 24.38 | 512 |
| 8 | 589 | Stijneman | 22 | 22.73 | 500 |
Bangers National Points
| | | | | | |
| --- | --- | --- | --- | --- | --- |
| Pos | # | Nick | Meets | Ave | Total |
| 1 | 39 | LeeK | 18 | 43.89 | 790 |
| 2 | 274 | bigdaveUK | 18 | 36.39 | 655 |
| 3 | 760 | Ryano | 17 | 32.24 | 548 |
| 4 | 348 | Boyle | 11 | 43.09 | 474 |
| 5 | 500 | Allstar | 12 | 38.33 | 460 |
| 6 | 151 | Dode | 18 | 22.44 | 404 |
| 7 | 223 | sam g | 18 | 18.33 | 330 |
| 8 | 25 | MonkPower | 15 | 19.13 | 287 |
SSC National Points
| | | | | | |
| --- | --- | --- | --- | --- | --- |
| Pos | # | Nick | Meets | Ave | Total |
| 1 | 39 | LeeK | 20 | 49.6 | 992 |
| 2 | 691 | Jakeeey | 18 | 39.28 | 707 |
| 3 | 777 | HGR | 17 | 35.18 | 598 |
| 4 | 238 | Kane_M | 13 | 40 | 520 |
| 5 | 100 | Tomdavison | 18 | 24.44 | 440 |
| 6 | 468 | BraderzzCooper | 17 | 25.18 | 428 |
| 7 | 641 | BryanLee | 18 | 18 | 324 |
| 8 | 889 | Ellis_Rogers | 11 | 29 | 319 |