Become Involved With UK Dirt - The Number 1 Online Racing League!
Membership to UK Dirt is free, but there is a fee for drivers who want to race in our main leagues.
Meetings are run on a rented, high specification, dedicated race server, which we believe is one of the best race servers available for UK rFactor and Wreckfest online league racing, capable of up to 30 cars per race!
The fee covers you for all formulas until the start of the next season (March/April).
For the best online racing action, join today, become part of the UK Dirt family.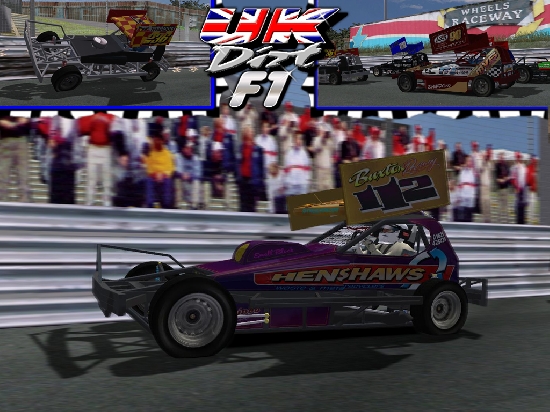 Forthcoming Fixtures
F1
Venue:
Northampton (Shale)
Date:
23/09/21
Details:
World MastersF2
Venue:
Skegness
Date:
20/09/21
Details:
World Championship FinalBangers
Venue:
Ringwood
Date:
21/09/21
Details:
UK OpenSSC
Venue:
Knockhill
Date:
22/09/21
Details:
UK Dirt World Champion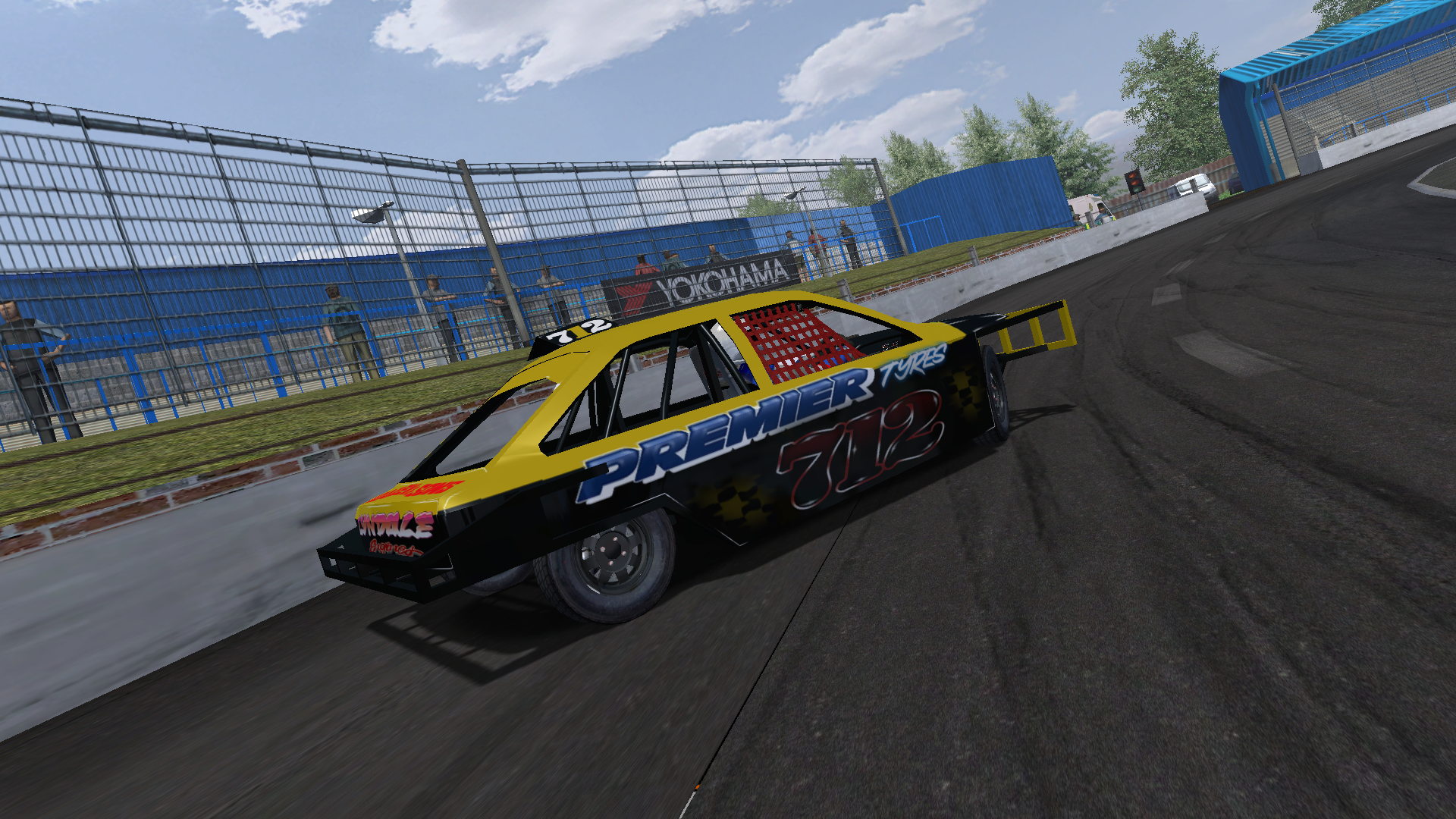 2019 rFactor Saloons World Champion:
ErinnM, 712
Could You Be Next?
Latest Final Results
Hednesford - 16th September 2021
rFactor F1
World Championship - 34 Cars
1st: 454 Frans
2nd: 484 Jack Ward
3rd: 355 Agrindey
4th-10th: 889 114 461 468 229 167 37


Northampton (Shale) - 14th September 2021
Bangers
World of Shale - 15 Cars
1st: 760 Ryano
2nd: 204 Blackiejnr
3rd: 39 LeeK
4th-10th: 274 348 167 151 223 733 112


Bradford (Shale) - 13th September 2021
rFactor F2
- 24 Cars
1st: 285 MOZZA
2nd: 589 Stijneman
3rd: 355 Agrindey
4th-10th: 259 167 317 238 319 124 1


Barford - 9th September 2021
rFactor F1
WY15 - 22 Cars
1st: 108 NobbyClarke
2nd: 293 Badeend
3rd: 311 kevharbord
4th-10th: 527 800 910 468 143 484 229


Yarmouth - 7th September 2021
Bangers
World Qualifying Round - 17 Cars
1st: 223 sam g
2nd: 274 bigdaveUK
3rd: 348 Boyle
4th-10th: 112 455 760 151 210 733 889


National Points Charts
F1 National Points
| | | | | | |
| --- | --- | --- | --- | --- | --- |
| Pos | # | Nick | Meets | Ave | Total |
| 1 | 229 | Tsjalle | 28 | 65.04 | 1821 |
| 2 | 238 | Kane_M | 26 | 49.54 | 1288 |
| 3 | 484 | Jack Ward | 26 | 43.77 | 1138 |
| 4 | 143 | Cammy | 25 | 39.2 | 980 |
| 5 | 889 | Ellis_Rogers | 19 | 47.63 | 905 |
| 6 | 910 | McFerran | 22 | 40.82 | 898 |
| 7 | 777 | HGR | 22 | 38.55 | 848 |
| 8 | 468 | BraderzzCooper | 19 | 43.58 | 828 |
F2 National Points
| | | | | | |
| --- | --- | --- | --- | --- | --- |
| Pos | # | Nick | Meets | Ave | Total |
| 1 | 1 | Tsjalle | 29 | 30.21 | 876 |
| 2 | 889 | Ellis_Rogers | 25 | 27.12 | 678 |
| 3 | 238 | Kane_M | 28 | 23.36 | 654 |
| 4 | 910 | McFerran | 21 | 30.62 | 643 |
| 5 | 80 | ShayMurphMurphy | 18 | 29.28 | 527 |
| 6 | 184 | Jack Ward | 25 | 19.76 | 494 |
| 7 | 92 | hoggy | 14 | 34.79 | 487 |
| 8 | 800 | BenChambers | 29 | 15.38 | 446 |
Bangers National Points
| | | | | | |
| --- | --- | --- | --- | --- | --- |
| Pos | # | Nick | Meets | Ave | Total |
| 1 | 39 | LeeK | 25 | 47.52 | 1188 |
| 2 | 151 | Dode | 27 | 40.26 | 1087 |
| 3 | 760 | Ryano | 26 | 37.73 | 981 |
| 4 | 348 | Boyle | 23 | 40.78 | 938 |
| 5 | 167 | CB | 25 | 33.92 | 848 |
| 6 | 274 | bigdaveUK | 24 | 34.79 | 835 |
| 7 | 223 | sam g | 25 | 19.16 | 479 |
| 8 | 244 | Toff | 24 | 17.5 | 420 |
SSC National Points
| | | | | | |
| --- | --- | --- | --- | --- | --- |
| Pos | # | Nick | Meets | Ave | Total |
| 1 | 143 | Cammy | 26 | 48.88 | 1271 |
| 2 | 889 | Ellis_Rogers | 23 | 45.83 | 1054 |
| 3 | 167 | CB | 25 | 33.32 | 833 |
| 4 | 238 | Kane_M | 22 | 35.36 | 778 |
| 5 | 777 | HGR | 25 | 28.76 | 719 |
| 6 | 800 | BenChambers | 26 | 24.92 | 648 |
| 7 | 242 | chesterlove | 21 | 27.19 | 571 |
| 8 | 691 | Jakeeey | 14 | 33.79 | 473 |