Become Involved With UK Dirt - The Number 1 Online Racing League!
Membership to UK Dirt is completely free for the entire 2020 season.
Meetings are run on a high specification dedicated race server which we believe is one of the best race servers available for UK rFactor and Wreckfest online league racing, capable of up to 30 cars per race!
For the best online racing action, join today, become part of the UK Dirt family.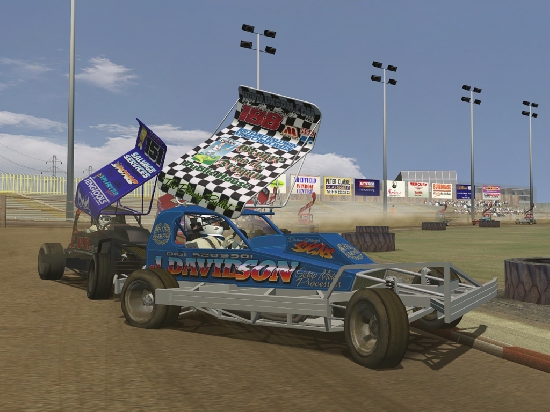 Forthcoming Fixtures
F1
Venue:
Arena Essex
Date:
29/10/20
Details:
Tarmac Masters & 2021 WQ2F2
Venue:
Kings Lynn
Date:
02/11/20
Details:
National Series 6 & World of ShaleBangers
Venue:
Stoke
Date:
03/11/20
Details:
Pride of the PotteriesSSC
Venue:
Wimbledon
Date:
04/11/20
Details:
National Series 4 & WY9
UK Dirt World Champion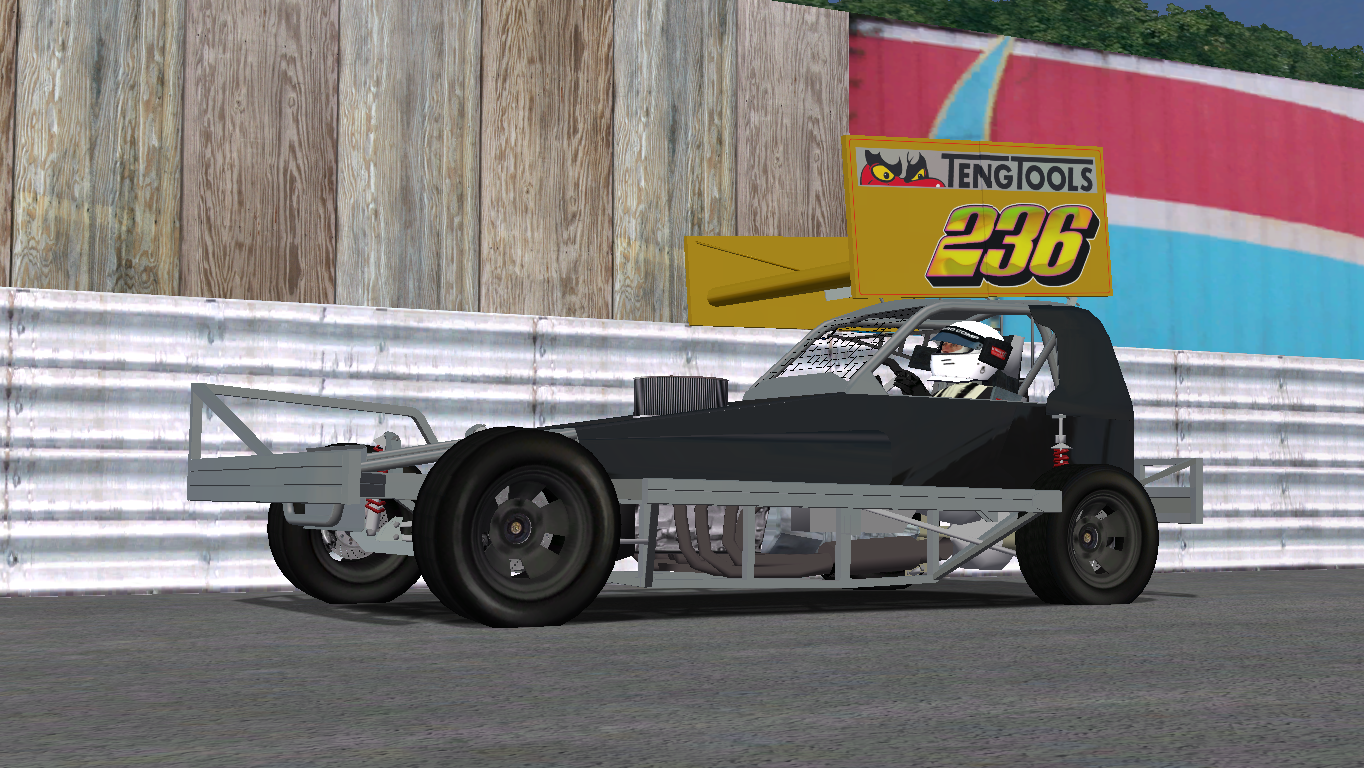 2019 rFactor F1 World Champion:
DanSkin, 236
Could You Be Next?
Latest Final Results
Ipswich - 27th October 2020
Bangers
World Championship Final - 34 Cars
1st: 348 Boyle
2nd: 101 PeterFoulger
3rd: 136 Kruiz
4th-10th: 811 760 233 151 274 482 971


Bristol - 26th October 2020
rFactor F2
National Series 5 - 29 Cars
1st: 242 chesterlove
2nd: 492 mastermealing
3rd: 145 SKint
4th-10th: 777 1 589 889 910 468 444


Mildenhall - 22nd October 2020
rFactor F1
World of Shale & 2021 WQ1 - 36 Cars
1st: 783 d_dickson
2nd: 112 Tom D
3rd: 485 MOZZA
4th-10th: 238 777 143 653 392 229 582


Emmen - 20th October 2020
Bangers
Blue Oyster - 24 Cars
1st: 652 Ryan Simpson
2nd: 742 Imber
3rd: 889 Ellis_Rogers
4th-10th: 482 167 760 274 238 698 348


Northampton (Shale) - 19th October 2020
rFactor F2
National Series 4 - 35 Cars
1st: 258 Ryan_Walker
2nd: 777 HGR
3rd: 251 Tom_Armstrong
4th-10th: 889 529 1 238 924 492 143


National Points Charts
F1 National Points
| | | | | | |
| --- | --- | --- | --- | --- | --- |
| Pos | # | Nick | Meets | Ave | Total |
| 1 | 229 | Tsjalle | 30 | 61.77 | 1853 |
| 2 | 691 | Jakeeey | 33 | 50.3 | 1660 |
| 3 | 238 | Kane_M | 32 | 43.69 | 1398 |
| 4 | 777 | HGR | 31 | 41.13 | 1275 |
| 5 | 889 | Ellis_Rogers | 29 | 42.1 | 1221 |
| 6 | 236 | DanSkin | 14 | 82.79 | 1159 |
| 7 | 468 | BraderzzCooper | 27 | 42.11 | 1137 |
| 8 | 143 | Cammy | 27 | 40.93 | 1105 |
F2 National Points
| | | | | | |
| --- | --- | --- | --- | --- | --- |
| Pos | # | Nick | Meets | Ave | Total |
| 1 | 1 | Tsjalle | 34 | 33.5 | 1139 |
| 2 | 238 | Kane_M | 35 | 27.54 | 964 |
| 3 | 889 | Ellis_Rogers | 34 | 26.76 | 910 |
| 4 | 143 | Cammy | 35 | 23.49 | 822 |
| 5 | 184 | Jack Ward | 35 | 23.03 | 806 |
| 6 | 468 | BraderzzCooper | 32 | 23.19 | 742 |
| 7 | 92 | hoggy | 26 | 27.96 | 727 |
| 8 | 777 | HGR | 33 | 20.3 | 670 |
Bangers National Points
| | | | | | |
| --- | --- | --- | --- | --- | --- |
| Pos | # | Nick | Meets | Ave | Total |
| 1 | 652 | Ryan Simpson | 38 | 35.34 | 1343 |
| 2 | 274 | bigdaveUK | 37 | 29.11 | 1077 |
| 3 | 151 | Dode | 38 | 24.5 | 931 |
| 4 | 348 | Boyle | 33 | 24.55 | 810 |
| 5 | 212 | Pedz | 34 | 23.41 | 796 |
| 6 | 742 | Imber | 28 | 27.86 | 780 |
| 7 | 39 | LeeK | 24 | 30.5 | 732 |
| 8 | 889 | Ellis_Rogers | 24 | 25.75 | 618 |
SSC National Points
| | | | | | |
| --- | --- | --- | --- | --- | --- |
| Pos | # | Nick | Meets | Ave | Total |
| 1 | 238 | Kane_M | 33 | 42.64 | 1407 |
| 2 | 653 | Ryan Simpson | 31 | 37.65 | 1167 |
| 3 | 143 | Cammy | 33 | 33.97 | 1121 |
| 4 | 691 | Jakeeey | 26 | 37.23 | 968 |
| 5 | 92 | hoggy | 30 | 31.7 | 951 |
| 6 | 777 | HGR | 32 | 29.59 | 947 |
| 7 | 889 | Ellis_Rogers | 30 | 30.8 | 924 |
| 8 | 468 | BraderzzCooper | 25 | 29.36 | 734 |