Become Involved With UK Dirt - The Number 1 Online Racing League!
Membership to UK Dirt is completely free for the entire 2020 season.
Meetings are run on a high specification dedicated race server which we believe is one of the best race servers available for UK rFactor and Wreckfest online league racing, capable of up to 30 cars per race!
For the best online racing action, join today, become part of the UK Dirt family.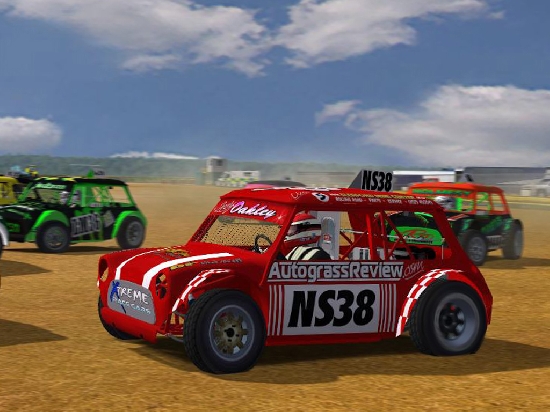 Forthcoming Fixtures
F1
No Fixture Planned
F2
No Fixture Planned
Bangers
No Fixture Planned
SSC
No Fixture Planned
UK Dirt World Champion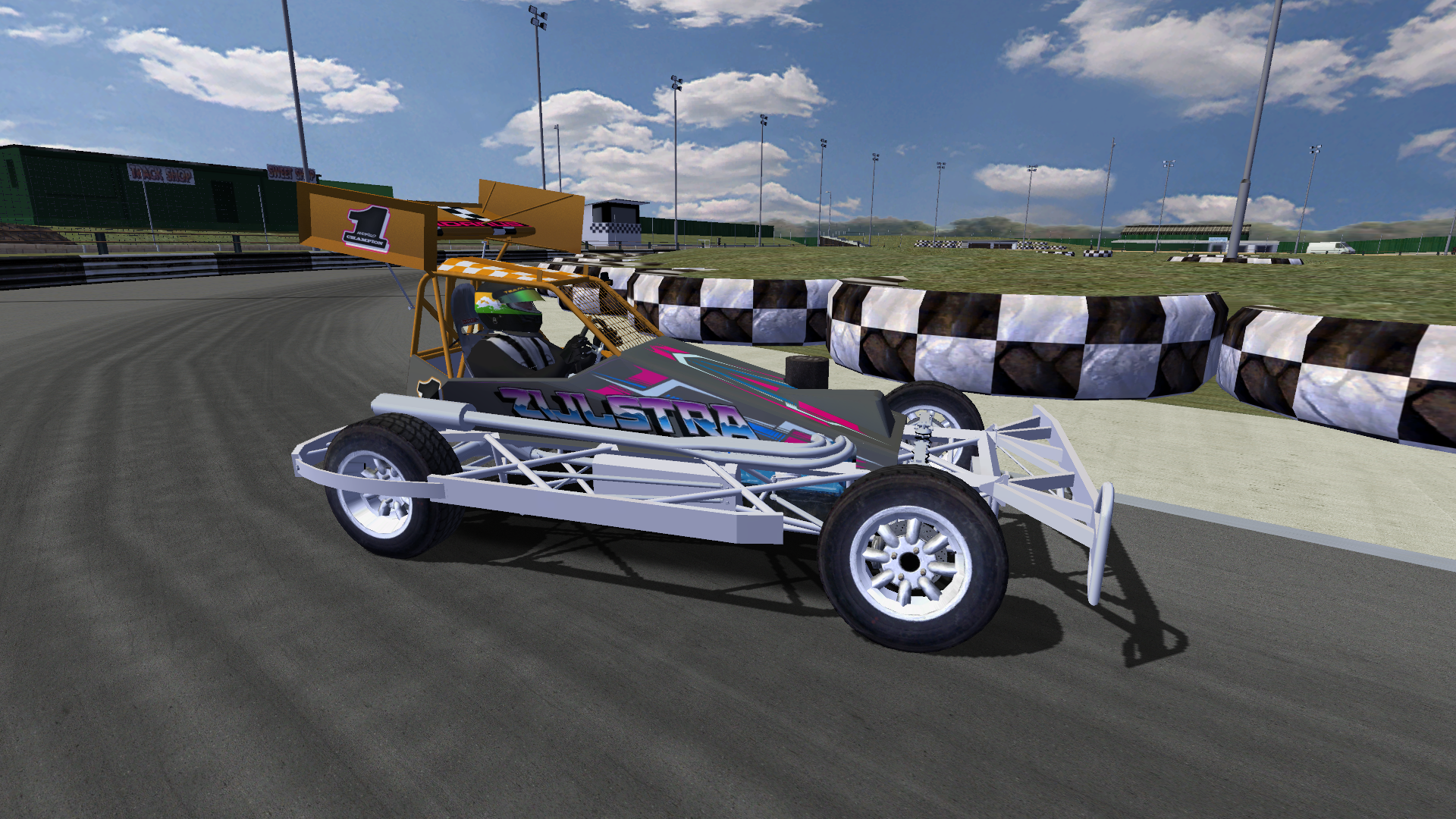 2020 rFactor F2 World Champion:
Tsjalle, 1
Could You Be Next?
Latest Final Results
Birmingham - 26th November 2020
rFactor F1
Champion of Champions - 33 Cars
1st: 92 hoggy
2nd: 455 Kbarker
3rd: 484 Jack Ward
4th-10th: 889 108 167 325 143 229 777


Birmingham - 23rd November 2020
rFactor F2
Gala Meeting & WY Final - 44 Cars
1st: 186 RicardoS
2nd: 92 hoggy
3rd: 889 Ellis_Rogers
4th-10th: 355 80 238 259 1 147 242


Belle Vue - 19th November 2020
rFactor F1
Shootout Finale - 39 Cars
1st: 627 Teuncommandeur
2nd: 777 HGR
3rd: 145 SKint
4th-10th: 167 107 229 621 272 125 37


Kings Lynn - 18th November 2020
SSC (rFactor)
National Series Finale - 32 Cars
1st: 167 CB
2nd: 889 Ellis_Rogers
3rd: 143 Cammy
4th-10th: 777, 680, 24, 238, 927, 156, 192


Arena Essex - 17th November 2020
Bangers
Firecracker - 12 Cars
1st: 39 LeeK
2nd: 212 Pedz
3rd: 295 TheDannyNunn
4th-10th: 233 223 760


National Points Charts
F1 National Points
| | | | | | |
| --- | --- | --- | --- | --- | --- |
| Pos | # | Nick | Meets | Ave | Total |
| 1 | 229 | Tsjalle | 35 | 59.77 | 2092 |
| 2 | 691 | Jakeeey | 34 | 49.24 | 1674 |
| 3 | 238 | Kane_M | 37 | 43.86 | 1623 |
| 4 | 777 | HGR | 36 | 43.33 | 1560 |
| 5 | 889 | Ellis_Rogers | 31 | 43.42 | 1346 |
| 6 | 484 | Jack Ward | 35 | 36.97 | 1294 |
| 7 | 143 | Cammy | 31 | 41.45 | 1285 |
| 8 | 468 | BraderzzCooper | 31 | 40.55 | 1257 |
F2 National Points
| | | | | | |
| --- | --- | --- | --- | --- | --- |
| Pos | # | Nick | Meets | Ave | Total |
| 1 | 1 | Tsjalle | 36 | 32.64 | 1175 |
| 2 | 238 | Kane_M | 38 | 27.13 | 1031 |
| 3 | 889 | Ellis_Rogers | 37 | 27.46 | 1016 |
| 4 | 143 | Cammy | 38 | 23.37 | 888 |
| 5 | 184 | Jack Ward | 38 | 23.16 | 880 |
| 6 | 468 | BraderzzCooper | 35 | 23.74 | 831 |
| 7 | 92 | hoggy | 27 | 27.96 | 755 |
| 8 | 777 | HGR | 36 | 20.11 | 724 |
Bangers National Points
| | | | | | |
| --- | --- | --- | --- | --- | --- |
| Pos | # | Nick | Meets | Ave | Total |
| 1 | 652 | Ryan Simpson | 40 | 35.23 | 1409 |
| 2 | 274 | bigdaveUK | 39 | 28.79 | 1123 |
| 3 | 151 | Dode | 41 | 23.51 | 964 |
| 4 | 212 | Pedz | 37 | 24.16 | 894 |
| 5 | 348 | Boyle | 35 | 25.06 | 877 |
| 6 | 39 | LeeK | 27 | 30.78 | 831 |
| 7 | 742 | Imber | 29 | 27.55 | 799 |
| 8 | 482 | ginger | 23 | 29.96 | 689 |
SSC National Points
| | | | | | |
| --- | --- | --- | --- | --- | --- |
| Pos | # | Nick | Meets | Ave | Total |
| 1 | 238 | Kane_M | 37 | 42.11 | 1558 |
| 2 | 143 | Cammy | 37 | 34.62 | 1281 |
| 3 | 653 | Ryan Simpson | 32 | 36.78 | 1177 |
| 4 | 777 | HGR | 36 | 30.56 | 1100 |
| 5 | 92 | hoggy | 34 | 31.44 | 1069 |
| 6 | 889 | Ellis_Rogers | 33 | 31.21 | 1030 |
| 7 | 691 | Jakeeey | 28 | 36.18 | 1013 |
| 8 | 167 | CB | 28 | 27.96 | 783 |