Become Involved With UK Dirt - The Number 1 Online Racing League!
Membership to UK-Dirt is free, but there is a fee for drivers who want to race in our main leagues. These are run on a rented super servers, which allows us to run with up to 26 cars per race. The fee covers you for all formulas until the start of the next season(March/April).
For the best online racing action, join today, become part of the UK Dirt family.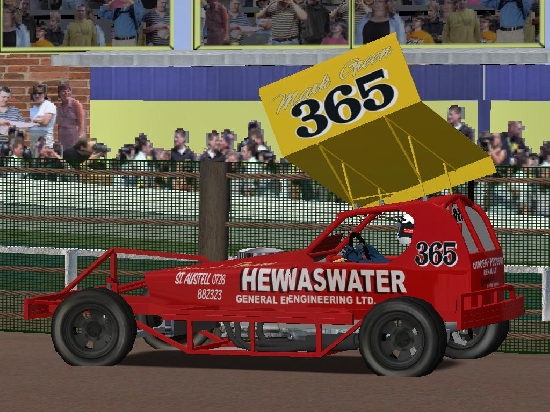 Another veteran of UK Dirt F1 in action at Belle Vue - Travel - 10th March 2010

Forthcoming Fixtures
F1
No Fixture Planned
F2
No Fixture Planned
SSC (rFactor)
No Fixture Planned
Ministox
No Fixture Planned
UK Dirt World Champion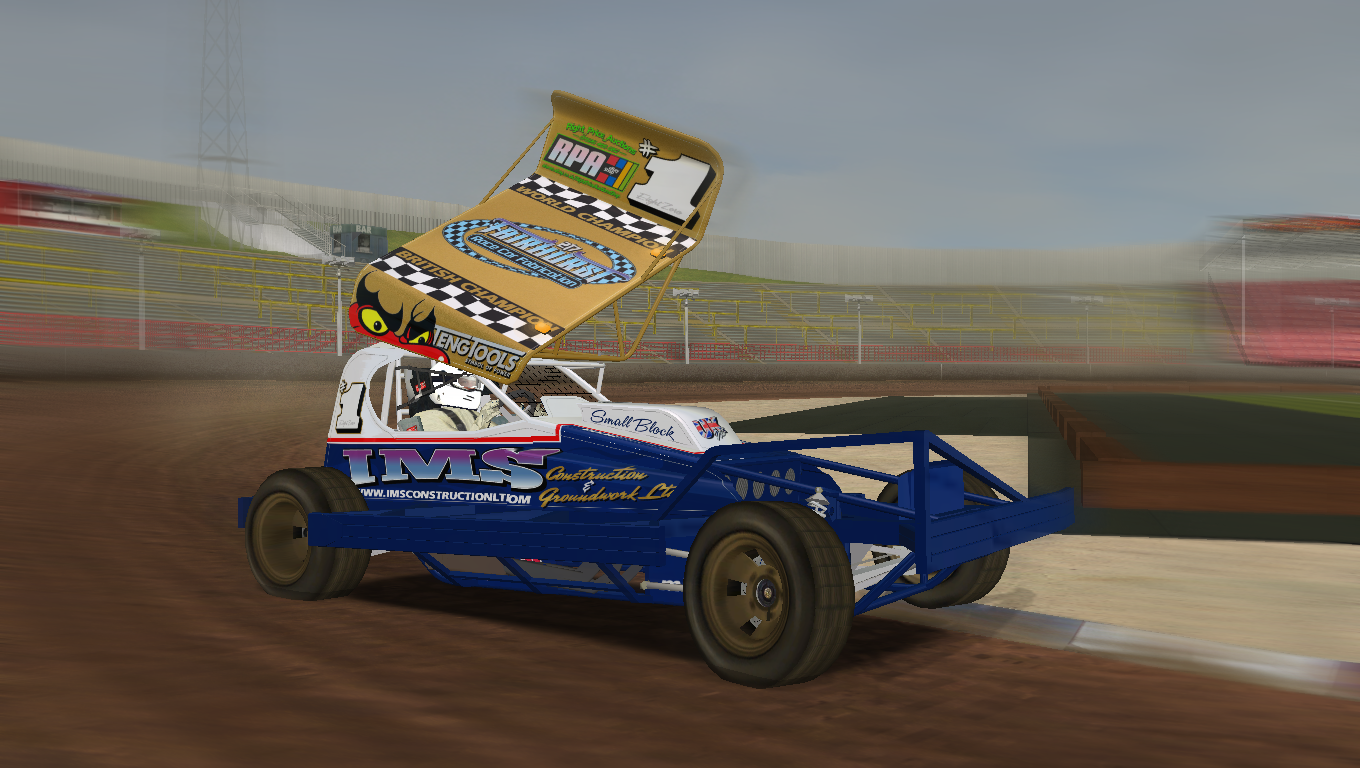 2016 rFactor F1 World Champion:
World Champion, 1
Could You Be Next?
Latest Final Results
Yarmouth - 29th November 2017
SSC (rFactor)
CoC - 8 Cars
1st: 39 LeeK
2nd: 691 Jakeeey
3rd: 641 ironside
4th-10th: 777 977 100 180 112


Birmingham - 23rd November 2017
rFactor F1
Champion of Champions - 22 Cars
1st: 180 Wardieee
2nd: 236 DanSkin
3rd: 55 Kbarker
4th-10th: 48 167 82 244 527 100 39


Barford - 22nd November 2017
SSC (rFactor)
- 9 Cars
1st: 455 Kbarker
2nd: 691 Jakeeey
3rd: 39 LeeK
4th-10th: 503 641 504 977 844 777


Nutts Corner - 20th November 2017
rFactor F2
- 18 Cars
1st: 691 Jakeeey
2nd: 180 Wardieee
3rd: 503 Dane Bell
4th-10th: 236, 167, 981, 599, 246, 82, 777


Belle Vue - 16th November 2017
rFactor F1
Shootout Finale & WY16 - 22 Cars
1st: 55 Kbarker
2nd: 180 Wardieee
3rd: 691 Jakeeey
4th-10th: 229 236 291 888 82 346 484


National Points Charts
F1 National Points
| | | | | | |
| --- | --- | --- | --- | --- | --- |
| Pos | # | Nick | Meets | Ave | Total |
| 1 | 236 | DanSkin | 32 | 82.84 | 2651 |
| 2 | 229 | Tsjalle | 29 | 59.48 | 1725 |
| 3 | 112 | Tom D | 31 | 53.23 | 1650 |
| 4 | 39 | LeeK | 36 | 39.22 | 1412 |
| 5 | 180 | Wardieee | 21 | 65.81 | 1382 |
| 6 | 527 | fast track | 35 | 34.51 | 1208 |
| 7 | 238 | Kane_M | 23 | 40.78 | 938 |
| 8 | 246 | Stox | 33 | 27.91 | 921 |
F2 National Points
| | | | | | |
| --- | --- | --- | --- | --- | --- |
| Pos | # | Nick | Meets | Ave | Total |
| 1 | 236 | DanSkin | 31 | 42.23 | 1309 |
| 2 | 229 | Tsjalle | 33 | 28.52 | 941 |
| 3 | 92 | hoggy | 33 | 28.48 | 940 |
| 4 | 180 | Wardieee | 24 | 36.67 | 880 |
| 5 | 39 | LeeK | 38 | 19.24 | 731 |
| 6 | 981 | MartinB | 34 | 18.03 | 613 |
| 7 | 184 | Jack Ward | 28 | 21.43 | 600 |
| 8 | 691 | Jakeeey | 19 | 29.32 | 557 |
SSC (rFactor) National Points
| | | | | | |
| --- | --- | --- | --- | --- | --- |
| Pos | # | Nick | Meets | Ave | Total |
| 1 | 39 | LeeK | 38 | 52.08 | 1979 |
| 2 | 236 | DanSkin | 31 | 53.26 | 1651 |
| 3 | 503 | Dane Bell | 31 | 30.29 | 939 |
| 4 | 641 | ironside | 38 | 23.13 | 879 |
| 5 | 238 | Kane_M | 23 | 36.61 | 842 |
| 6 | 691 | Jakeeey | 17 | 45.41 | 772 |
| 7 | 237 | rickyljames | 33 | 23.12 | 763 |
| 8 | 468 | BraderzzCooper | 27 | 25.15 | 679 |
Ministox National Points
| | | | | | |
| --- | --- | --- | --- | --- | --- |
| Pos | # | Nick | Meets | Ave | Total |
| 1 | 39 | LeeK | 28 | 35.86 | 1004 |
| 2 | 236 | DanSkin | 21 | 43.86 | 921 |
| 3 | 667 | ironside | 28 | 23.18 | 649 |
| 4 | 180 | Wardieee | 13 | 41.92 | 545 |
| 5 | 479 | kevharbord | 26 | 18.73 | 487 |
| 6 | 800 | BenChambers | 11 | 37.45 | 412 |
| 7 | 503 | Dane Bell | 15 | 26.07 | 391 |
| 8 | 968 | BraderzzCooper | 16 | 23.31 | 373 |