Become Involved With UK Dirt - The Number 1 Online Racing League!
Membership to UK Dirt is free, but there is a fee for drivers who want to race in our main leagues.
Meetings are run on a rented, high specification, dedicated race server, which we believe is one of the best race servers available for UK rFactor and Wreckfest online league racing, capable of up to 30 cars per race!
The fee covers you for all formulas until the start of the next season (March/April).
For the best online racing action, join today, become part of the UK Dirt family.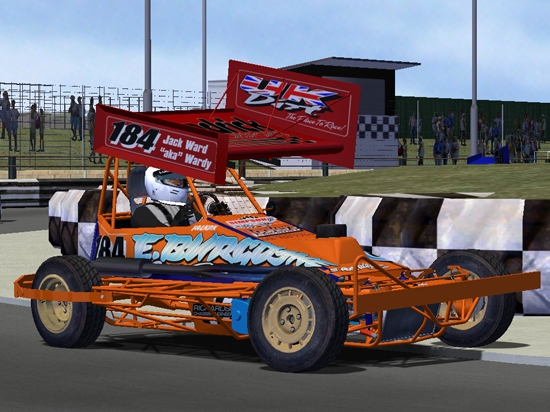 Forthcoming Fixtures
F1
Venue:
Belle Vue
Date:
24/06/21
Details:
F2
Venue:
Mildenhall
Date:
28/06/21
Details:
WQ11Bangers
Venue:
Northampton (Shale)
Date:
29/06/21
Details:
World Qualifying RoundSSC
Venue:
Mildenhall
Date:
30/06/21
Details:
W&Y5
UK Dirt World Champion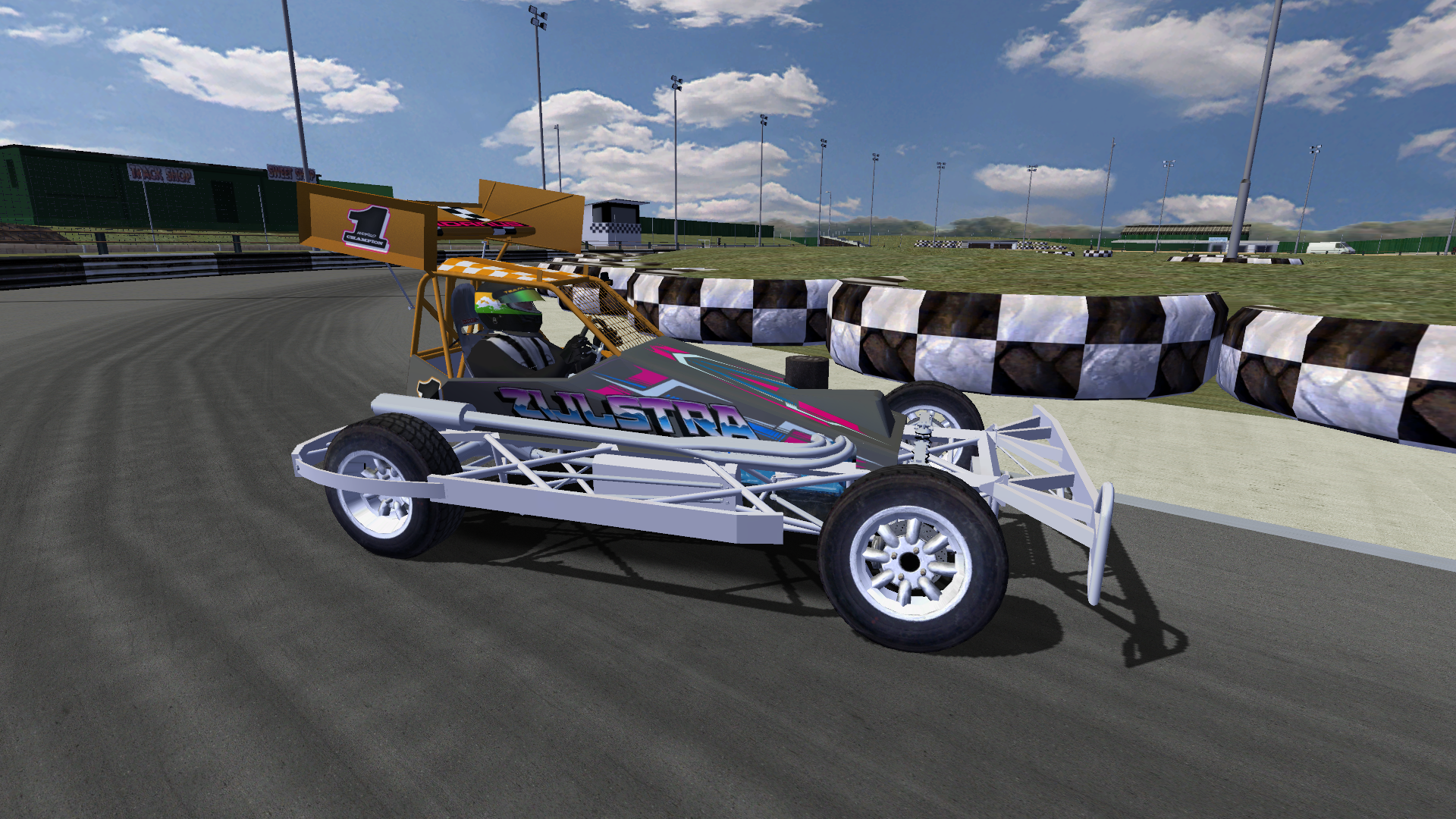 2020 rFactor F2 World Champion:
Tsjalle, 1
Could You Be Next?
Latest Final Results
Buxton - 21st June 2021
rFactor F2
British Championship - 30 Cars
1st: 910 McFerran
2nd: 1 Tsjalle
3rd: 889 Ellis_Rogers
4th-10th: 80 238 184 147 284 143 606


Skegness - 17th June 2021
rFactor F1
British Championship - 31 Cars
1st: 229 Tsjalle
2nd: 143 Cammy
3rd: 777 HGR
4th-10th: 889 468 910 800 484 653 527


Coventry - 14th June 2021
rFactor F2
WQ10 + WY7 - 31 Cars
1st: 48 sharky
2nd: 84 Timm
3rd: 495 RohanK
4th-10th: 238 285 20 777 889 251 124


Coventry - 10th June 2021
rFactor F1
WQ12 & WY9 - 28 Cars
1st: 627 Teuncommandeur
2nd: 229 Tsjalle
3rd: 461 Tomdavison
4th-10th: 680 238 143 889 37 284 184


Tullyroan - 8th June 2021
Bangers
Irish Championship - 15 Cars
1st: 151 Dode
2nd: 348 Boyle
3rd: 274 bigdaveUK
4th-10th: 760 482 204 167 244 223 112


National Points Charts
F1 National Points
| | | | | | |
| --- | --- | --- | --- | --- | --- |
| Pos | # | Nick | Meets | Ave | Total |
| 1 | 229 | Tsjalle | 15 | 62.93 | 944 |
| 2 | 238 | Kane_M | 15 | 48.4 | 726 |
| 3 | 468 | BraderzzCooper | 15 | 41.4 | 621 |
| 4 | 910 | McFerran | 14 | 43.86 | 614 |
| 5 | 143 | Cammy | 14 | 41.86 | 586 |
| 6 | 889 | Ellis_Rogers | 12 | 43.5 | 522 |
| 7 | 777 | HGR | 13 | 37.31 | 485 |
| 8 | 484 | Jack Ward | 14 | 31.5 | 441 |
F2 National Points
| | | | | | |
| --- | --- | --- | --- | --- | --- |
| Pos | # | Nick | Meets | Ave | Total |
| 1 | 1 | Tsjalle | 17 | 33.12 | 563 |
| 2 | 92 | hoggy | 13 | 34.92 | 454 |
| 3 | 889 | Ellis_Rogers | 16 | 27.81 | 445 |
| 4 | 80 | ShayMurphMurphy | 14 | 31.57 | 442 |
| 5 | 184 | Jack Ward | 17 | 22.65 | 385 |
| 6 | 910 | McFerran | 10 | 36.2 | 362 |
| 7 | 284 | CharlieS | 16 | 21.88 | 350 |
| 8 | 238 | Kane_M | 16 | 20.44 | 327 |
Bangers National Points
| | | | | | |
| --- | --- | --- | --- | --- | --- |
| Pos | # | Nick | Meets | Ave | Total |
| 1 | 39 | LeeK | 16 | 45.31 | 725 |
| 2 | 151 | Dode | 16 | 40.56 | 649 |
| 3 | 760 | Ryano | 16 | 35.13 | 562 |
| 4 | 348 | Boyle | 14 | 38.14 | 534 |
| 5 | 274 | bigdaveUK | 14 | 37.93 | 531 |
| 6 | 167 | CB | 14 | 31.57 | 442 |
| 7 | 204 | Blackiejnr | 10 | 29.3 | 293 |
| 8 | 482 | ginger | 6 | 46 | 276 |
SSC National Points
| | | | | | |
| --- | --- | --- | --- | --- | --- |
| Pos | # | Nick | Meets | Ave | Total |
| 1 | 143 | Cammy | 16 | 47.38 | 758 |
| 2 | 889 | Ellis_Rogers | 14 | 44.29 | 620 |
| 3 | 167 | CB | 15 | 28.93 | 434 |
| 4 | 800 | BenChambers | 16 | 26.13 | 418 |
| 5 | 691 | Jakeeey | 11 | 36.36 | 400 |
| 6 | 777 | HGR | 14 | 28 | 392 |
| 7 | 238 | Kane_M | 11 | 27.36 | 301 |
| 8 | 468 | BraderzzCooper | 9 | 30.33 | 273 |